Car Diagnostics
Is your engine (MIL) light on? If the engine light on your dashboard has come on it means that the vehicle's own on-board computer has found a critical fault in the electronic management system(ECU). This requires urgent attention to find out what the car diagnostics ECU has found and what to do to repair the problem and clear the fault from the ECU.
Faults But No Light On Yet?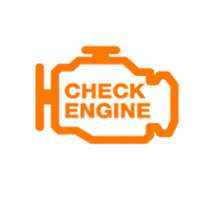 Not all engine management trouble codes will illuminate the check engine light but will be able to inform you of all fault codes, whether temporary faults or longer term faults.
By detecting faults early in the fault diagnostics cycle a vehicle owner can avoid costly repairs by understanding what is wrong before further damage may occur as a result of faulty components in the vehicle.
Re
a

ding Fault Codes?

With our specialist vehicle interface we are able to
Read all fault codes stored in the vehicle's computer.
Reset all fault codes stored in the vehicle's computer.
Read real time data.
Perform dealer level tests on actuators
Perform manual regeneration processes.
ABS,Airbag, and other system test.
Cost of Full Car Diagnostic Test
The cost of full car diagnostics on all vehicles is from €50.