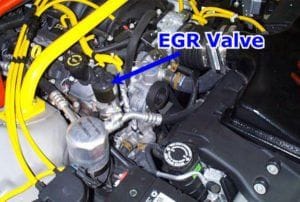 Unfortunately on some vehicles, like Toyota or Lexus, we are unable to blank your EGR valve and so we can only offer you an EGR valve replacement service.
We have over eight years experience and many contacts in the motor trade that means we can supply and fit your new EGR valve at a fraction of the cost of the main dealer or your local garage.
To get a quote on your car just complete the enquiry form, call us on 0879535406 or email info@mfkautocare.ie and we will contact you as soon as possible with a low cost quote.
Quote for EGR Valve Replacement Services
How Do You Replace an EGR Valve?
There are several steps to replacing an EGR valve, however, it is a straight forward repair to carry out. The steps we take are as follows:
Locate the EGR valve
Test the current EGR valve to ensure it's faulty
Disconnect the battery
Remove the current EGR valve
Replace with new EGR valve
Reconnect the battery
Test that new EGR valve is functional
Return to customer!